Agile and
Issue Tracking Tools

Track, Plan, Analyze
Project tracking for great product teams. Track anything – issues, bugs, tasks, deadlines, code, and hours – to stay on top of every team's activity.

Agile Project Management
Agile project management for teams using Scrum or Kanban boards.

Exploratory Testing for Agile Teams
Rapid bug reporting for session-based web application testing.
Collaboration and
Content Sharing Tools


Content collaboration tool for teams to create, share, and discuss rich content – docs, files, ideas, specs, diagrams, mock-ups, anything.

Manage projects, events, and people.

Connect Confluence with SharePoint.
DVCS Solutions
Behind the Firewall or in the Cloud


Unlimited Git Code Hosting
Store all of your Git and Mercurial source code in one place, in the cloud with free unlimited private repositories. Includes issue tracking, wiki, and pull requests.


Browse and Search Code
Browse, search, and track your source code repositories.


Peer Code Review
Find bugs and improve code quality through peer feedback.


Continuous Integration
Continuous integration, deployment and release management.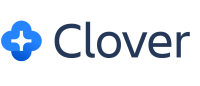 Java Code Coverage
Prioritize time spent creating and updating tests, and speed up your builds.

Collect, Service, Report
JIRA Service Desk combines an intuitive user experience for your customers with powerful SLA support, customizable queues, automated request management, and real-time reporting.