Freshdesk: Empowering Effortless
Customer Service at Test Triangle
Dive into a world of streamlined support, meaningful conversations,
and unmatched customer satisfaction.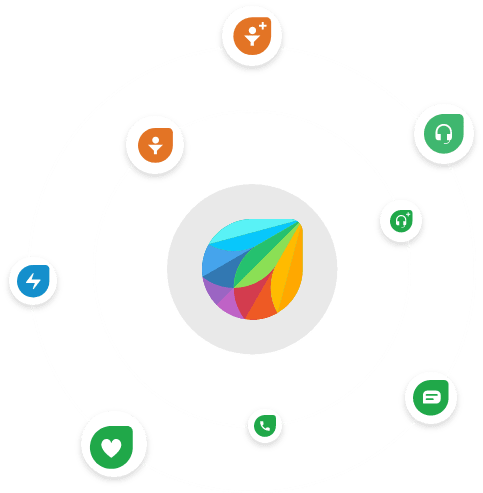 Transform Your Business with
Test Triangle's Freshworks
Welcome to the Test Triangle Freshdesk page! Discover how Freshdesk's comprehensive suite of customer service solutions can elevate your customer interactions, streamline support processes, and boost customer satisfaction. With Freshdesk's innovative tools and features, you can create more meaningful conversations and transform your support agents into customer champions.
Omni Channel: Elevate Your
Support Experience
Freshdesk's Omnichannel Package offers a complete support solution that delivers fast time-to-value. Turn your service agents into customer champions and initiate exceptional customer and employee satisfaction in just under 3 months. Engage in meaningful conversations across every channel and create delightful experiences for your customers.
Streamlined Customer
Support
Freshdesk's NEO platform simplifies customer experiences via preferred communication channels, empowers proactive agents with contextual insights, and accelerates support, driving rapid service enhancement.
Freshdesk's Transformative
Solution
Transform your customer support into a source of delight with Freshdesk's consumer-grade solution. Launch and scale quickly, making customer support uncomplicated and efficient.
Swift Service Satisfaction
Facilitate collaborative teamwork among agents to provide swift responses. Efficiently prioritize, categorize, and assign tickets to the right agents, ensuring quick and effective customer support.
Empowering Faster
Issue Resolution
Achieve automated excellence with AI-powered bots streamlining agent workflows and suggesting solutions from past interactions. Empower quicker issue resolution through seamless teamwork, engaging teammates in ticket discussions for consistent customer care.
User-Friendly Scalability
From setup to day-to-day operations and scalability, achieve everything effortlessly through intuitive clicks.
Boost revenue with automated identification of up-selling and cross-selling opportunities, driving higher conversion rates. Achieve mastery over renewal rates by addressing churn reasons and real-time renewal management, resulting in reduced churn and increased renewals.
Monitoring Customer
Well-being
Proactively monitor customer health using data-driven insights. Engage with customers at the right time to achieve optimal business outcomes.
With Freshdesk's suite of customer service solutions, Test Triangle is poised to revolutionize its customer support, foster meaningful conversations, and deliver unparalleled customer delight. Discover the power of Freshdesk today!
Freshdesk's Empowering
Solutions at Test Triangle
We understand that each business has unique requirements when it comes to customer service. That's why we offer a range of editions designed to cater to your specific needs. Explore our Freshdesk editions and find the perfect fit for your organization.
Freshdesk Sprout Edition: A Solid Foundation
The Sprout Edition is perfect for startups and small businesses looking to establish a strong customer support foundation.
Large-Scale Migration : Manage and track customer inquiries with ease.
Email Channel : Receive and respond to customer emails from a single platform.
Basic Reporting : Gain insights into your support team's performance.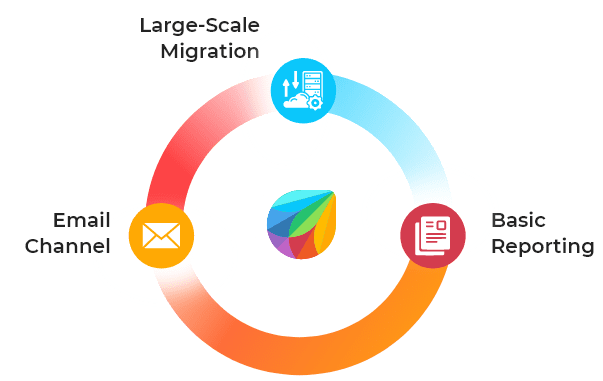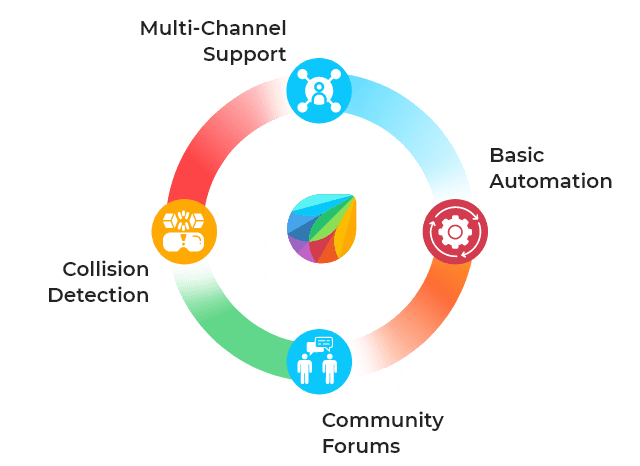 Freshdesk Blossom Edition: Growing with Your Business
As your business grows, so do your customer service needs. The Blossom Edition is ideal for expanding teams that require more advanced features.
Multi-Channel Support : Engage with customers across various communication channels.
Collision Detection : Engage with customers across various communication channels.Avoid duplicate responses by notifying agents when a ticket is being worked on.
Basic Automation : Automate routine tasks to streamline your support process.
Community Forums : Create a space for customers to engage and help each other.
Freshdesk Garden Edition: Cultivating Efficiency
For businesses seeking enhanced efficiency and collaboration, the Garden Edition offers a robust set of features.
Time-Tracking : Monitor agent performance and optimize response times.
CSAT Surveys : Measure customer satisfaction to improve service quality.
Automated Ticket Routing : Ensure tickets are assigned to the right agents automatically.
Service Level Agreement (SLA) Management : Set and meet response time expectations.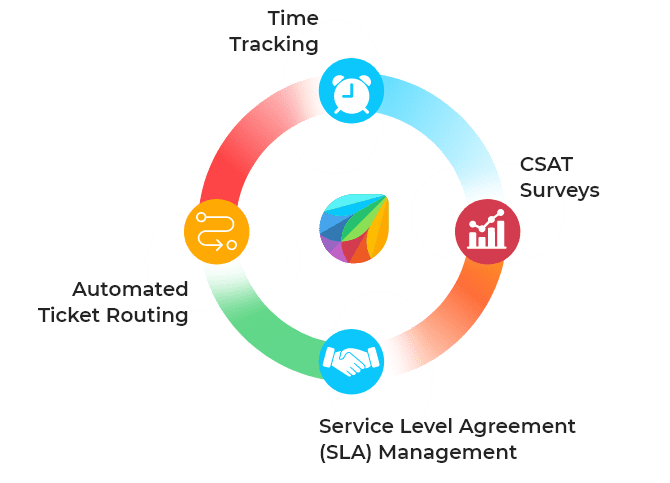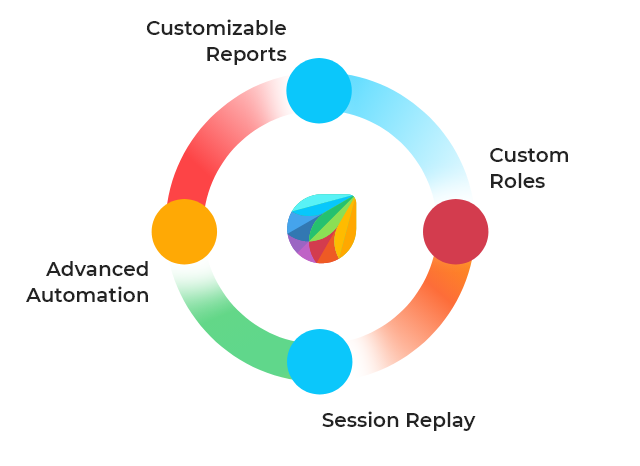 Freshdesk Estate Edition: Nurturing Customer
Relationships
The Estate Edition is designed for enterprises that prioritize customer relationships and require advanced customization.
Customizable Reports : Generate detailed insights tailored to your business needs.
Custom Roles : Define specific roles and permissions for your support agents.
Session Replay : Understand customer interactions better by viewing their support sessions.
Advanced Automation : Create intricate workflows to optimize agent productivity.
Freshdesk Forest Edition: The Complete Solution
For organizations aiming to deliver top-tier customer service, the Forest Edition offers a comprehensive suite of features.
AI-Powered Chatbots : Handle routine queries and provide instant solutions.
Multilingual Support : Communicate with customers in their preferred language.
Enterprise-Grade Security : Ensure data protection with advanced security features.
Customized Onboarding and Training : Get personalized assistance during setup.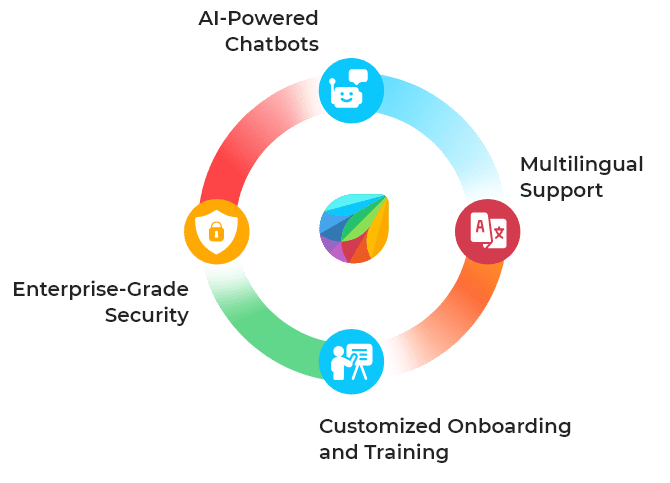 Choose Freshdesk for
Customer Delight
No matter the size or complexity of your business, Freshdesk has an edition that aligns with your goals. Elevate your customer service, foster meaningful interactions, and turn support into a source of delight with Freshdesk's tailored solutions. Join us in transforming customer support today!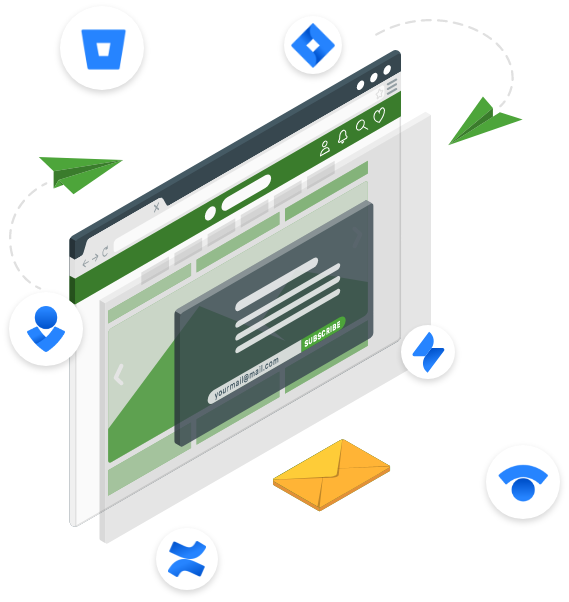 REQUEST FOR 

FRESHWORKS SERVICES