DIGITAL
TESTING
"Stir up your Digital presence with Test Triangle's solution specially designed for your needs"
The digital transformation of the IT industry requires increased focus on QA as the application quality plays a crucial role in the end-user experience and business value. Test Triangle offer reliable digital testing services, with features like customer value assurance, business performance assurance, and Omni-channel testing. Our extensive experience in digital testing assures test integration across local and cloud platforms, and consistent solutions across multiple channel interfaces. Our digital testing services ensure faster time to market, reduced testing cost and production defects.
Our Service portfolio includes: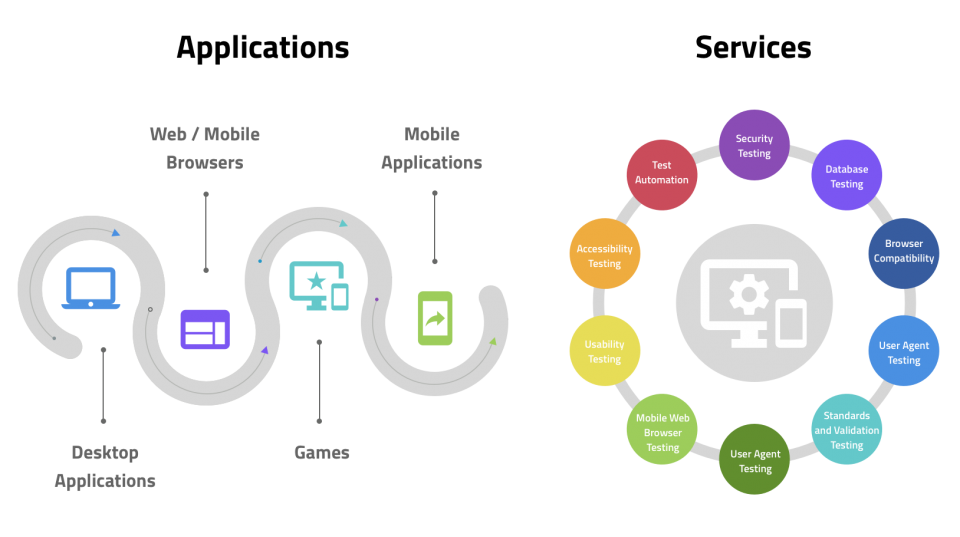 Why Engage with Test Triangle?
Specialized Services
CI (Continuous Integration)
DevOps
Institutionalization
OTRS
QA advisory services
QA best practices
Cost Reduction
Continuous Cost Reduction Techniques
Offshore development centre
Open source Automation tools
Pay per use model
Customer-Centric approach
'Go extra mile' approach
Creating a detailed business case
Customer-centric
Dedicated Account and Delivery Managers
Global Delivery
Project Governance
RPA
Always Approachable
Constant communication
Flexible business terms
Knowledge transfer approach
Scalability
Agility & Flexibility
Continuous testing approach
Domain Knowledge
Proficiency in working in agile environment
Scalability and adaptability
Quick time to market
Automation to reduce testing time
On time Delivery
Reusable and robust test scripts