Today, Mobile phones has opened a large number of opportunities for the small and medium business enterprises. With high connectivity and accessibility, mobile is offering a direct marketing channel to small companies. With the increase in number of mobile and web application development companies, it has become far easier for small companies to create a mobile application.
In future, mobile applications will emerge as the single largest marketing channel for small business enterprises. Recent statistics state that an average US citizen is spending more time on their mobile phones than on TV. So, an app is a must for small businesses. It offers an exclusive marketing channel to a business regardless of its presence or size. Several other features of mobile apps like geotargeting, push notifications & release information also helps businesses reach their customers in interesting and useful ways. Mobile apps are good for establishing 24*7 connectivity. It also offers a better chance to expand the customer base, establishing consumer interactions and understanding customer pain points.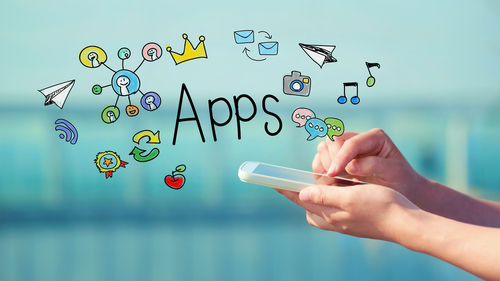 There are many more reasons why you need an app for business:
Local Targeting
Mobile apps are great for targeting local customers. More than half of the mobile phone users are comfortable with the location tracking feature as they find it more convenient to use the applications. This information can be used to create a personalized experience for the local users by creating personalized advertising experiences. It is beneficial for small and local business owners who wants to sell the products locally.
With mobile apps, companies can target potential customers with the messages that are specific to the location. Mobile apps are brilliant for segmenting and targeting customers according to their geographical location. Nowadays, companies are also using geolocation tracking for marketing. Geolocation targeting is used when a prospective customer is within a certain distance from the business. Using geolocation for targeting can feed on the customer's need of convenience. It is also used to influence the search results in a particular location.
Convenient Mobile Payment Gateways
Today, users are fully appreciating mobile payment gateways for making internet transactions. Online payments are far easier and more convenient compared to in-store payments. There are various payment gateways available, which makes it easier to integrate functionalities for in-store payment in mobile apps. By offering feature of online payment and home delivery, small business organizations can bring their business to a new level.
Social Media Integration
The small & medium businesses can extend their customer outreach by integrating social media with mobile apps. By creating interactive content and integrating it with social media, companies can increase chances of going viral. The best strategy for the business is to have social media accounts that link back to the mobile apps. It maximizes customer engagement and allow users to connect with company on social media and share content. There are several other benefits of social media integration like better features, in-ap social sharing, better access, increase in app downloads, better exposure and visibility and better chances of app going viral or popular.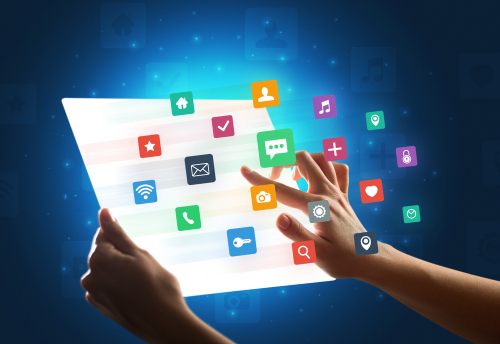 Communication with Customers
From business point of view, having regular presence and staying relevant to the latest trends is of utmost importance. With more and more people using mobile devices for shopping, and other things, having a mobile app is very important. Mobile application is a direct communication channel and funnel business directly to the companies. It enables more transparent and direct communication, which was impossible before. With mobile apps, there are more chances that customers will see company's message and become aware of news and announcements that the company is generating. The companies can handle maximum promotions through mobile apps, persuade customers to download them and participate in reward programs. Mobile apps can also provide lot of information about customers and their demographical characteristics. Companies can also run survey or polls to collect first-hand information about customers. It will help in improvising the product according to the customer needs.
Customer Loyalty Programs
A mobile app is crucial is designing strong customer loyalty programs. It helps companies building relationship with customers through easy communication. With mobile app, a company is only a tap away from its customers. With proper 'Contact Us' forms or messaging options, companies can respond to customer queries in a faster manner. Loyalty programs, promotions, bonuses or discounts are better ways to be always in the customers' minds. Mobile apps can build customer loyalty and build sales.
Brand Recognition
Generating Brand awareness or brand recognition is one of the biggest challenges for small and medium organizations. Because of this, small enterprises are struggling to expand their market. Without appropriate brand awareness or recognition, it is challenging to build new customers or retain existing ones. With mobile application, companies can augment their brand awareness efforts. With mobile apps, companies can teach customers about their brand. A business organization can use mobile applications to build brand awareness in two ways:
Branding: With a mobile app, businesses have a very high flexibility in building the brand of their choice. They can create a brand personality by creating either stylish, hip, functional, shocking or informative content, but the app must be well branded and beautifully designed.
Recognition: If the customer frequency to interact with the brand is higher, the chances to buy the product from the brand will also be higher.
Higher Sales
The ultimate goal of any business is to generate revenue.  With a mobile apps, business can easily boost its sales. With various features like discount, bonus, promotion, push notifications, businesses can convince customers to purchase their goods or services. If an organization is launching a new product or offer, they can notify their customers instantly. It is beneficial for the customers as the customers can simply purchase the products online.
Today, mobile applications have become the medium through which companies can stand out from rest of the competitors. While the business may think that developing an app is an unnecessary investment, it can bring profit by engaging customers, driving sales and improving reputation in the market.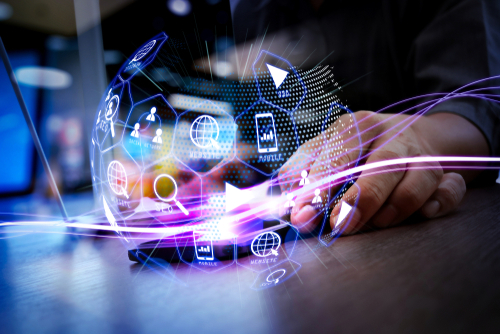 Looking for App Development, Read More about Test Triangle Mobile Application Development Services!!