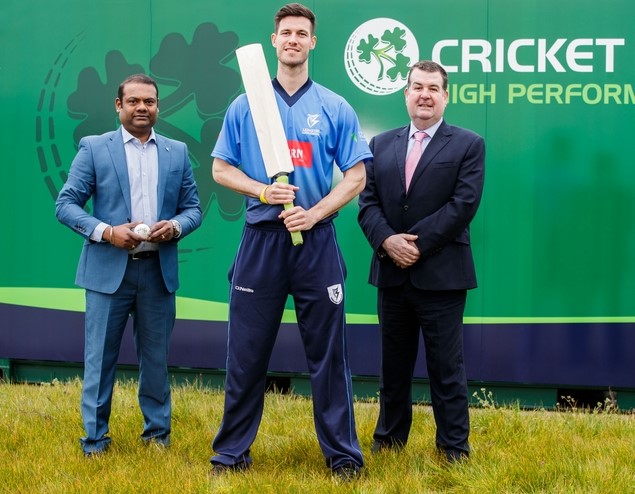 Beneath a jersey hanging on a wall in Pembroke Cricket Club in Dublin reads the following notation: "Behind every international cricketer, there is first and foremost a great family and a great club". The sentiment could apply in almost any team sport you could name, but absolutely applies in cricket.
The sport of cricket has a history of over 250 years on this island but has enjoyed a rapid rise in national prominence since the 2007 Cricket World Cup. While it is often the international teams and players that attract the attention, those of us within the sport know that none of this would be possible without the army of volunteers – supported here-and-there by a few paid staff – that keep our domestic game alive at the club and grassroots level.
As the national governing body for the sport, Cricket Ireland has a dual focus on delivering internationally-competitive teams, and supporting the development and sustainability of the domestic game.
Often the work being delivered on the former is far more visible than the latter – but the commitment of Cricket Ireland on developing a sustainable domestic game is unwavering.
It is clear and unambiguous that the fate of the international and domestic games are eternally intertwined – the success of one relies on the success of the other, and vice versa.
I am often asked how Cricket Ireland supports clubs and grassroots cricket. Initially this question perplexed me a little as it seemed obvious. However, over time I have come to appreciate that we are very good at delivering the support, but haven't been good at telling people about it.
The reality is, if we just take the last two years as an example, Cricket Ireland has invested over €1.8 million in the domestic game, directly and indirectly through the four provincial unions. This investment, in the form of funding allocations, pays for a range of costs including General Managers, Cricket Operations and Development Staff, Head Coaches of representative teams, and even rental subsidies in some instances of office accommodation.
Our investment hasn't stopped at Provincial Unions. We have made numerous investments in clubs and their administration, including but not limited to:
n €150,000 has been distributed directly to clubs for infrastructure and facilities through the annual Club Facilities Grants.
n Employment at the national level of a dedicated Safeguarding Officer, and development and implementation of improved policies;
Investment in provision of workshops for clubs on grant applications and fundraising.
In addition, we will soon be rolling out new coach education courses, new primary school-targeted resources and coaching programmes to grow schools-based participation, and national initiatives that support the growth and participation of girls and women in the sport.
At the domestic representative level, Cricket Ireland has launched a new youth inter-provincial competition, and funds the Test Triangle Inter-Provincial Series (men's) and Toyota Super 3's (women's) – which includes venue hire of club grounds, catering, practice balls and equipment, clothing costs, various player travel expenses and match day costs (including scorers and match officials).
Furthermore, in 2018 we created new Emerging Player contracts for up to seven provincial players, and in 2019 we offered the first contracts for umpires that will stand in both international and peak domestic matches.
Is there more to do? Of course, but there are obvious financial and resource limitations that we need to work within. And to this end, we come back to those intertwined fates between domestic and international cricket. The success of one relies of the success of the other, and vice versa.
The journey that Cricket Ireland has taken over the last 12 years has been great, but we know well that behind every success at international level, there is a first and foremost a great family and great club.
This will continue to be recognised as a core part of our national operations.
Warren Deutrom is the CEO of Cricket Ireland
Sunday Indo Sport